Lenora Gooden
President
Lenora is a native of St. Louis and she received her BS in Sociology & Minor in Criminology from The University of Missouri St. Louis. She is an alumni of FOCUS St. Louis (FOCUS Fellows Class 2020-2021) and served as a member of the Supply Chain and Analytics Advisory Board for the University of Missouri – Saint Louis. Her career in hunger relief began at The St. Louis Area Foodbank in 1996 and she spent 26 years gaining a wealth of experience within food banking and the issues surrounding hunger and food insecurity. In 2021, she decided to change environments and went on to join another food bank in the area, Operation Food Search, where she spent almost a year before joining her current employer, Umoja Supply Chain Solutions. Her passion for providing food to help communities thrive is the main objective of her current position in hunger relief as she serves on the Procurement team at Umoja, purchasing food items for food boxes that are designed for food banks. Full circle! Lenora feels this is a great time to serve on the Board of The Rustic Roots Sanctuary! "It is a great fit, I'm passionate about fresh produce and providing that option to communities and Rustic Roots Sanctuary is a great organization doing great work!" In her spare time, she loves to cook, travel, enjoy great music, enjoy family and relax with her husband of 8 eight years/best friend of 18 years, Reginald Gooden.
Janett Lewis
Founder/Executive Director
Holds an Early Childhood Education degree and has been a licensed holistic health provider for over twenty years. Lewis began her twenty plus year holistic health care career while obtaining an Associates Degree in Real Estate. Lewis has twelve years experience as a RE professional and investor and two years experience marketing for small businesses. Lewis has served her communities in many ways including two years as a board director of the Clairemont Town Council (CA), two years serving on the board of the Spanish Lake CDC, one year as the Board Chair of the Spanish Lake CDC, and is a St. Louis Neighborhood Leadership Fellow. Lewis is passionate about fighting for food equity, teaching people to grow food, the importance of nutrition, and how to live more sustainable lives. Having a background in Waldorf education, holistic health care, and business prepared Lewis to launch Rustic Roots Sanctuary Co.a culmination of her life's greatest works.
Connie Risby
Treasurer
Has a background in marketing and sales and is a long time Spanish Lake resident. A seasoned business and marketing professional with forty years of experience, Connie Risby's experience crosses several industries, including: Retail, Fast Food/Quick Casual/Full-Service Restaurants, Heating and Air Conditioning (HVAC), Employment Recruitment Marketing, Government/Military and Financial Services/Banking. Connie has expertise in identifying problems area(s) and developing key objectives, strategies, and tactics at every level including, budgeting, branding/creative, consumer/trade media (online and offline), sales projections, product mix analysis, promotion evaluations, competitive analysis and measurement.
Katherine Moore-Freeman (Kate)
Secretary
A passion for plants and environmental stewardship has served Kate well over the last twenty years of her career in the Missouri Botanical Garden's Horticulture Department. A reverence for ancient artistic techniques and a veneration of common 'one-time-use' materials has motivated Kate as an artist and as a supporter of local arts, Kate has served her community as the newspaper editor for the St. Louis Chapter of the Women's Caucus for the Arts and as the exhibits chair for The Northern Arts Council. As a long time Spanish Lake resident and as a mother, Kate hopes that her commitment to creating a legacy of lasting value for future generations will guide her well in her collaboration with Rustic Roots Sanctuary's Board and volunteers.
Elizabeth Fields
Board of Directors
Earned her BA and MFA in English Literature, African American Studies, and Creative Writing from the University of Georgia. Fields is an incoming online MSW winter 2021 candidate at Florida State University and plans to focus on trauma counseling, social work policy, and community mediation. Fields has extensive academic relationships through working at the University of Georgia, University of North Georgia, Athens Technical College, Liaocheng University in China, and as a Cave Canem fellow. Her interdisciplinary work has long focused on bridging the gap between academia and the community and she is passionate about social justice causes such as mental health and domestic violence awareness, prison reform, and holistic food justice. Fields has developed sustainable programs for UGA's African American Studies Institute, The Center for Global Exchange, and has written award winning curriculum proposals while working at UNG. Fields is an avid vegan/vegetarian cook and has studied holistic health care for the past twenty years. She is excited to use her expertise to help develop sustainable and holistic health education programs to youths and seniors in Spanish Lake, Missouri.
Jeremiah Sampo
Board of Directors
Jeremiah grew up in a small north woods town in the state of Wisconsin, spent almost 2 years in Minneapolis where he attended North Central University. He has worked with an organization that reached out to the homeless and runaway youth with the purpose of helping them turn their lives around. He was an assistant leader at the Joshua House that provided a stable environment for young men so they could transition out on their own. He moved to St. Louis, MO in 2003 and has fallen in love with the area and the wide variety of businesses and entertainment it offers. He has held many positions in the workforce from general laborer, and small business owner, to department manager. In 2015 he earned his B.S. in Business Administration from UMSL. In August 2020 he accepted a position as a Receiving Coordinator at the St. Louis Area Food Bank. It has been his desire to work with organizations that support the community. He brings a strong work ethic, organizational skills, and critical thinking. He looks forward to building relationships, and learning new skills. He sees challenges as building blocks to a strong mind and body.
Donna Rae Jones
Board of Directors
Donna Rae is a Yoga and Mindfulness Teacher and Coach working with adults and children since 2015. Her passion for community, connection, and mindfulness is evident as the founder of Black Women Hike Sundays and co-founder of Mindfulness with People of Color.
Dorlita Adams
Advisory Board
Dorlita Adams is currently the principal of Barbara C. Jordan Elementary School. Dorlita Adams is a native of St. Louis, MO and grew up on the west side of the city. She is a graduate of Mulberry Grove High School, in Illinois, and has an undergraduate degree in Elementary Education and Behavior Disorders from Harris-Stowe State University. Dorlita earned a Master's of Arts in Educational Administration from the University of Missouri-St. Louis and completed her Education Specialist Degree in Educational Leadership at Missouri Baptist University. Dorlita and her husband (a preschool teacher) are residents of Unincorporated St. Louis County. Dorlita Adams vast work experience includes: the Ritenour School District for seventeen years; Director of Alternative Education in the Ritenour School District; Principal of Kratz Elementary School for eleven years; Reading specialist and an Assistant Principal at Hoech Middle school; Principal at Kratz Elementary School; Assistant Principal at Adams Elementary School; Ferguson Florissant School District for seven years. Her extensive roles included one year as a Reading Specialist and six years as a Reading Recovery Teacher. Mrs. Adams started her illustrious career as a fourth-grade teacher in the St. Louis Public School District. She was a teacher leader there for four years. Throughout her career, Mrs. Adams has been active within the community and is a member of community service organizations that provide support to children and their families. She is also one of the founding Chief Executive Officers of "Passion 4 Pink Change," a non-for profit organization established to help individuals who have been diagnosed with breast cancer and their families. Mrs. Adams' multifaceted leadership abilities include strong interpersonal skills; extensive management experience; a phenomenal educational foundation; a solid work ethic; excellent communication skills; and enhanced decision-making skills.
Tamara Daugherty
Advisory Board
Tamara Daugherty is a Nature enthusiast. She has taken several classes on natural remedies and gravitates toward herbal remedies and healing through whole foods. She has completed 2 years of the Beekeeping Mentorship Program at Rustic Roots Sanctuary. She has been a supporter since day one. She has volunteered to work on the farm, helped out at events and the weekly farmers market and is happen to advise and guide the leadership at Rustic Roots Sanctuary.
Eric Stevens
Farm Manager
Eric has been involved with growing local produce for over eighteen years. Eric and his wife, Crystal, co-founded FLOURISH along the bluffs of the Mississippi River which encompasses a farm, a plant nursery, and an apothecary. Additionally, Eric has extensive knowledge in edible and ecological landscapes. Eric has been the Farm Manager for various organic farms around St. Louis such as Confluence Farm, EarthDance Organic Farm School and La Vista CSA Farm. He has also been a consultant for other small farms in the area. In 2016, he was selected as a US Delegate by Slow Food St. Louis at Terra Madre, an international food conference in Turin, Italy. Eric is also a fine artist with an emphasis on printmaking and woodblock prints and hand painted house portraits. He is a carpenter, woodworker and land steward.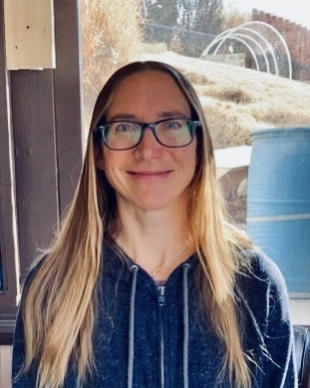 Karen Schone (Kari)
Farm Assistant
Since returning to Missouri 19 year ago, Kari has discovered her passion for sustainable agriculture and volunteered at an organic CSA, elementary school gardens, an urban farm, grown a backyard garden, and spearheaded a collectively-worked neighborhood garden. She continues to raise her three boys and work at a family-owned skating rink. She is thrilled at the opportunity to join the Rustic Roots Sanctuary team and is most excited about getting to know the people who are a part of the farm and community!
Erin Renée Roberts
Farm Assistant/Movement Therapist
Erin Renée Roberts is a multi-faceted performance art maker, a healer/movement therapist and an environmentalist. She obtained her BFA in Theater-Acting from Seattle's Cornish College of the Arts. Alongside her work as a performer, Erin is a licensed massage therapist and advocate for alternative healing, stress-reduction and relaxation techniques for artists and creatives through her private practice Creative Healing Arts Therapy Tent, LLC. She completed the Earthdance Organic Farm School Apprenticeship in 2020 and has accumulated most of her farm experience as a volunteer on farms through the Worldwide Opportunities on Organic Farms (WWOOF) since 2016. She helps us steward the land part time and is excited to share her healing with the Rustic Roots Sanctuary community through her pop-up holistic healing services by appointment Wednesdays through November. She can also be seen and experienced on Sundays at EarthDance Farm (between 11am-3pm). Contact her to book a healing session on her site: www.creativeinhabitor.com
Kirsten Detec
Farm Support
Kirsten's plant education began 25 years ago in the jungles of Honduras and has spanned many countries, states, and styles of farming and growing. Locally she served as Volunteer Coordinator at EarthDance Organic Farm School, Farm Educator for Urban Harvest STL, and is presently enrolled in the horticulture program at Meramec Community College. Once introduced to models of integrated equity urban farming such as Sole Food Street Farms in Vancouver Canada and Community First! Village in Austin Texas, Kirsten's farming path became focused on urban agriculture food models that combine community building, mental health, physical health, and dignity simultaneously. Sharing the healing powers of farming and empowering people to use produce in inspiring yet accessible ways are Kirsten's main goals as a grower.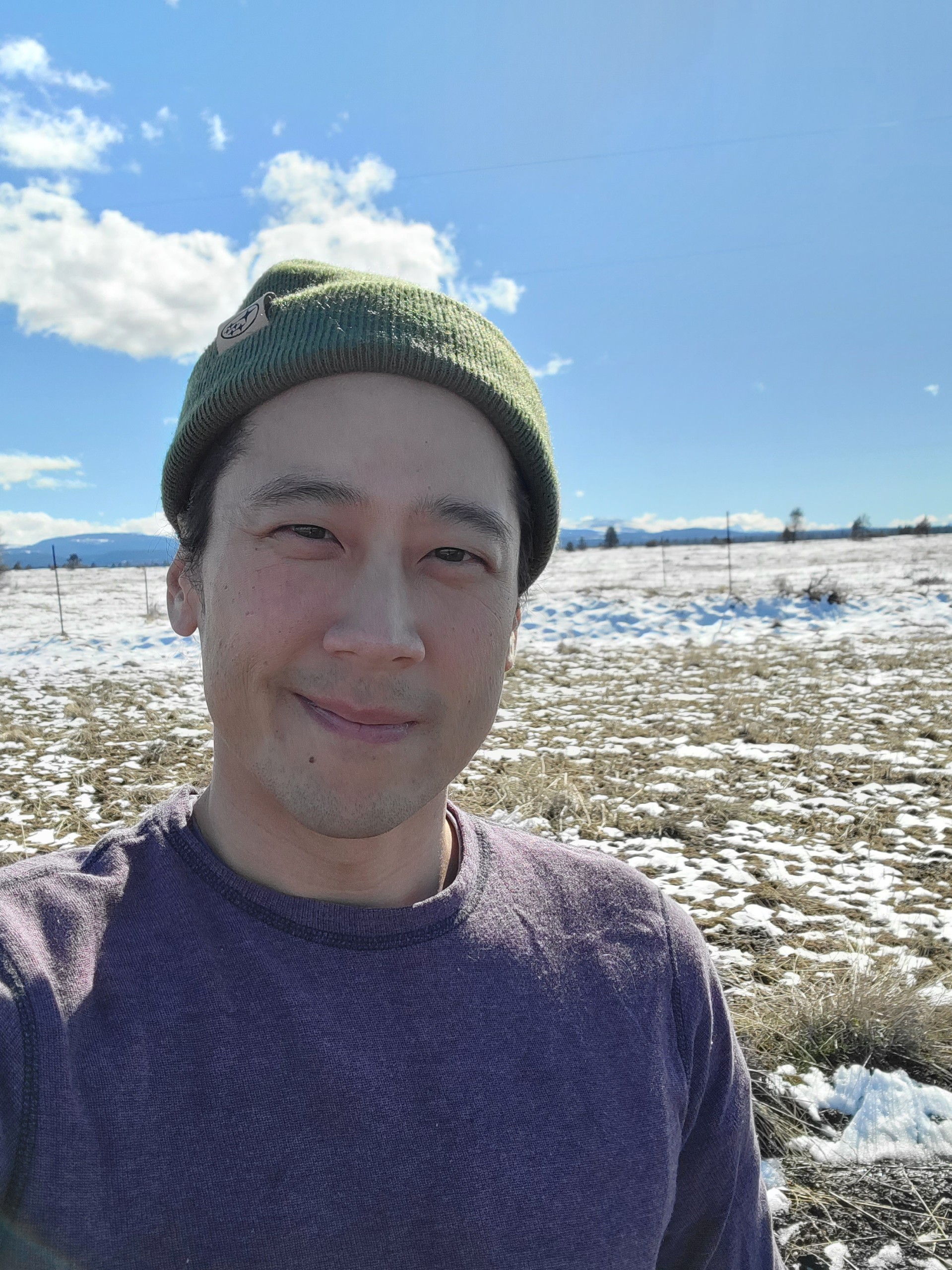 Yong Soo Kim
Farm Support
Yong Soo Kim manifested into existence on May 3rd, 1985, in the city of Lowell, Massachusetts. His passion for growing fruits and vegetables are shadowed ONLY by his love for eating them! "We all have a duty to ensure that future generations have something nutritious and delicious to eat." Favorite veggie - Zucchini Favorite fruit - Mangosteen
Sharon "Cookie" Mitchell
Senior Programs/Outreach
Her neighbors and friends call her MS. Cookie. She's also been referred to as Ms. Spanish Lake. She has served on the Community Development Board (CDC) for 4 plus years. She volunteers as the Bingo caller at the Twillman House, Helping Hands Food Pantry and the Innovative Crime and Safety Summit in Bellefontaine Neighbors. You will see Cookie at the weekly farmers market @ Rustic Roots Sanctuary and at the check in booth for our public celebrations. She has been instrumental at building our Senior programs and makes weekly confirmation calls to all our participants. She has been a resident of Spanish Lake since 1998 and a member of God's First Church (GFC - Pastor Lucas) in Spanish Lake. Her background is in education and has work experience of 40 years in accounting and business. For her serving her community is a honor. She has a deep love for Spanish Lake and advocates passionately on behalf of the underserved in our community. She helps people get the information they need to live a better quality of life and for growth of Spanish Lake. Her desire is for each of us to live together as one for all and to be active and engaged in Spanish Lake. In 2022 she was the 1st resident of Spanish Lake to receive the Lieutenant Governors' award for her community service.
Kemba Brown
Collaboration Partner and Farm Volunteer
Intuitive Wholistickqx Liberation Guide & Artivist Founder/CEO/KEO/Owner of Wholistickqx Liberation Movement & Kommunity Wellness SM (Fanbase/Snapchat/YouTube/Pinterest/Instagram/Facebook/Twitter): @wholistlibermkw & @kembaayana Kemba Ayana Da Gawddyess (wit da support, guidance & assistance of my Spiritual Trybe) is da konsistent seed bearing guide thru beauty, aesthetics & our own personal blooming kyneticting wit dose who Devynely resonate as we liberate ourcelves using wholistickqx Indigenous practices & methods in intuitive kreative ways dat align in our specific journeys! Da kreativity dat we showcase thru our products, kontent, programs, style & INNERgy opens space for our FLY Trybe to reminisce/reflect while envysioning wat da future is like while remaining in da present moment from our perspective. Our sound is dat of Eclectickqx Eccentrickqx Hip Hop and R&B Poetickqx Inspirational Sol wit an edgy twist (Eclectickqx Eccentrickqx Throwback Futuristickqx FLY Vybe)! It's a gumbo of Melanin! … Our delivery is artsy wit a straight forward flo! We attack it while giving it a subtle ntchr (nature). Our spirituality is our foundation! Our knoeing and relationship wit Devyne Kreator is wat keeps us grounded! Devyne Spirit is the reason we focus on da service of our gifts rather than da reward. We ARE one of da voices for our people! My ancestors LYVE thru & work wit me! We speak on truth, facts & awareness. … We're all about being da Hyghest FLY, Bold, Konfident, Kourageous, Fearless, Free Flowing, Mindful, Enlightened, Aware, Intuitive, Intentional, Konscious, Graceful, Grateful, Healthy, Aligned, Well, Balanced, Devyne, Genuine, Authentic, Liberated, Wholistickqxally Whole Unapologetickqx verzion of Celf! Vybe out wit us as we impact our kommunity and kulture one lyfe at a tyme by elevating spirits and sols thru da mission, purposes, kallings and path we've agreed and chosen to walk & fulfill! To read more & stay linked head to https://campsite.bio/kembaayana To stay tapped in wit Wholistickqx Liberation gems, offerings and ourFLY trybe head to https://campsite.bio/wholistlibermkw